Remembers
Astronaut / Cosmonaut Deaths
and Space Disasters
---
These brave United States Astronauts and Soviet Union and Russian Cosmonauts gave their lives for the sake of space exploration.
It is fitting that they all be remembered as pioneers in the quest for knowledge about the universe beyond earth. Canada salutes them one and all!
Lest We Forget
Aircraft Accidents
October 31, 1964
Theodore Freeman
February 28, 1966
Charles Bassett II
February 28, 1966
Elliot See
October 5, 1967
Clifton Williams, Jr
December 8, 1967
Robert Lawrence, Jr.
November 15, 1967
Michael J. Adams
March 27, 1968
Yuri Gagarin (USSR)
May 24, 1986
Stephen Thorne
April 5, 1991
Manley Carter, Jr.
Other Accidents
March 23, 1961
Valentine Bondarenko (USSR)
(fire in spacecraft simulator)
June 6, 1967
Ed Givens
(automobile accident)
---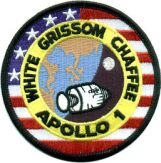 The Apollo Fire
January 27, 1967
Apollo 1
(pre-flight training fire)
Virgil 'Gus' Grissom
Edward H. White II
Roger Chaffee

---
The Soyuz Accidents
April 24, 1967
Soyuz 1 (USSR)
(capsule chute failed on re-entry)
Vladimir Komarov

June 07, 1971
Soyuz 11 (USSR)
(de-pressurization during re-entry)
Georgi Dobrovolsky
Viktor Patsayev
Vladislav Volkov

---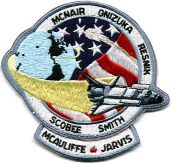 The Challenger Disaster
January 28, 1986
SST-51L - Challenger
(destroyed during takeoff)
Francis Scobee
Michael Smith
Ellison Onizuka
Judith Resnik
Ronald McNair
Gregory Jarvis
Christa McAuliffe

---
The Columbia Disaster
February 01, 2003
STS-107 - Columbia
(disintigrated on re-entry)
Rick Husband
Willie McCool
Kalpana Chawla (India/USA)
Laurel Clark
Mike Anderson
David Brown
Ilan Ramon (Israel)

---
Other Space Program Deaths
While the following Astronauts and Cosmonauts were NOT executing a mission, training for a mission, or participating in official Space Agency business, they did lose their lives while active in the space program.
January 10, 1970

Pavel Belyayev (USSR)
complications during an operation

September 8, 1980

Oleg Kononenko (USSR)
plane crash

October 24, 1980

Leonid Ivanov (USSR)
plane crash

August 6, 1988

Anatoli Levchenko (USSR)
brain tumor

April 15, 1975

John McKay
aircraft injury
(leading to cancer)

Aug. 18, 1988

Aleksandr Shchukin (USSR)
plane crash

June 17, 1989

Dave Griggs
plane crash

September 9, 1990

Rimantas Stankyavichus (USSR)
plane crash

July 11, 1993

Sergei Vozovikov (Russia)
drowned

Sept. 9, 1995

Rheinhard Furrer (Russia)
plane crash

October 3, 1995

Lacy Veach
cancer
Other Major Fatal Losses/Disasters
126 Engineers and ground crew were killed on October 24, 1960 in a rocket refueling/repair explosion in Tyuratam, USSR.
On March 18, 1980 a Vostok rocket exploded on its launch pad while being refuled, killing 50+ at the Pletetsk Space Center, USSR.
Several other USSR/Russian personnel were reportedly killed in separate ground accidents.
On September 7, 1990 part of a U.S. Titan rocket fell from a crane and exploded at Edwards Air Force Base, sending flames 150 feet into the air, killing one contractor and injuring several others.
A new rocket exploded at Brazil's space centre on August 22, 2003 killing 21 ground workers and scientists. The 20-metre-high VLS-1 rocket was three days from its scheduled launch when it exploded on the launch pad. A fire caused by an unknown electrical discharge, began in the lower part of the rocket where the 4 solid-fuel boosters are located. Two small research sattelites were also destroyed. The fire was so intense that heat from the fire melted the steel structure , causing the entire launch pad to collapse.
A solid rocket motor caught fire at India's main space center on Monday February 23, 2004, triggering an explosion that killed at six people and injured three. The mishap occurred when a testing motor was being filled with highly inflammable fuel at the Solid Propellant Space Booster Plant (SPROB) on the Satish Dhawan Space Centre at Sriharikota.
1981: Five technicians were asphyxiated while setting up a ground test for the space shuttle Columbia, then in preparation for STS-1, the first operational shuttle mission. Two of them died.
---
Please visit our other Space Disasters - Page 2. CLICK HERE
This page is part of Knight's Canadian Info Collection
Please visit our other pages
Site © by K.C.I.C. - A. Knight (Webmaster)